Baubles the Reindeer 2" Decorated Pin
$

15.00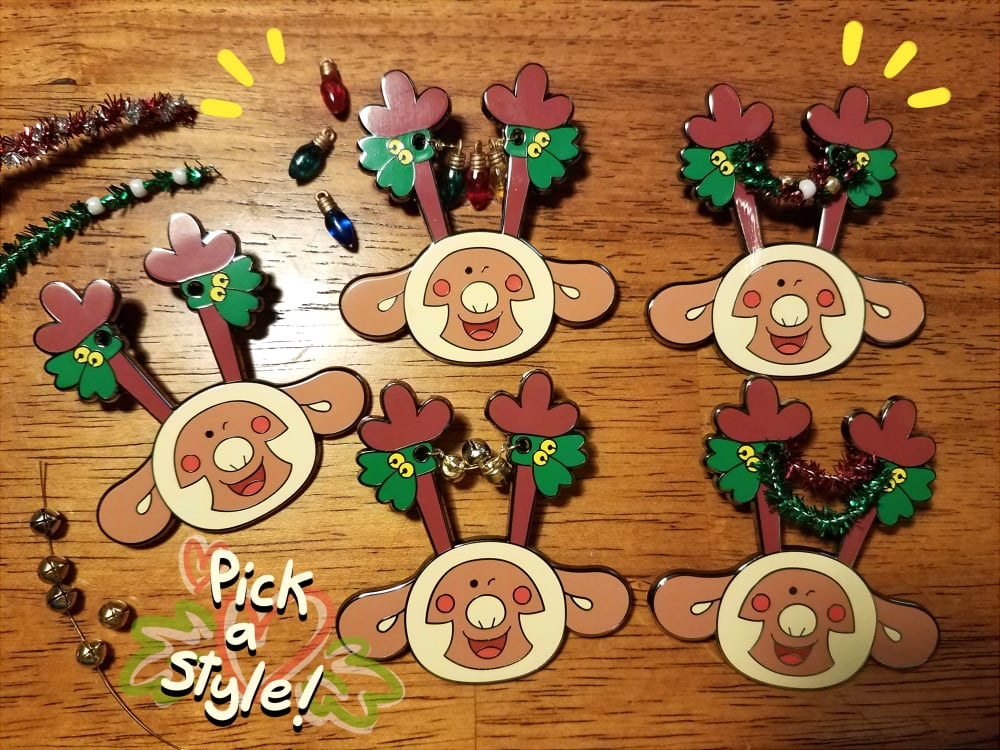 Baubles the Reindeer loves decorating her antlers for the holidays, and now YOU can decorate your belongings with this beautiful pin! The holes on the antlers allow for a variety of dangly decorations, and you can choose the style!
1) Gold wire with 3 holiday light beads. May choose from 4 colors: red, green, yellow, blue (beads do not glow)
2) Gold wire with 3 tiny jingle bells. They come in silver and gold.
3) 2 Tinsel pipe-cleaners, your choice of red, green, or white. Tinsel can come in two separate rows, or twisted together.
4) 2 Tinsel pipe-cleaners with 4 decorative beads. Beads come in red, green, gold, and white. Feel free to mix and match!
5) Surprise...! I'll pick a style and colors, and surprise you with it!
PLEASE SPECIFY THE COLORS OF THE ACCESSORIES IN YOUR ORDER!!! Ask about mix-and-matching styles, too! Prices vary depending on decorations. Decorations are made-to-order.
Some combinations might not be possible, due to thickness of the wires and space allowed between antlers.
Or if you like, you can choose the plain pin with no decorations, for a lower price. You can leave it that way or decorate it yourself. She looks beautiful no matter what!
(Note: Sorry, for now, I do not ship outside of the United States)